Our fully automated plugin has everything you need to elevate the betting game experience for your website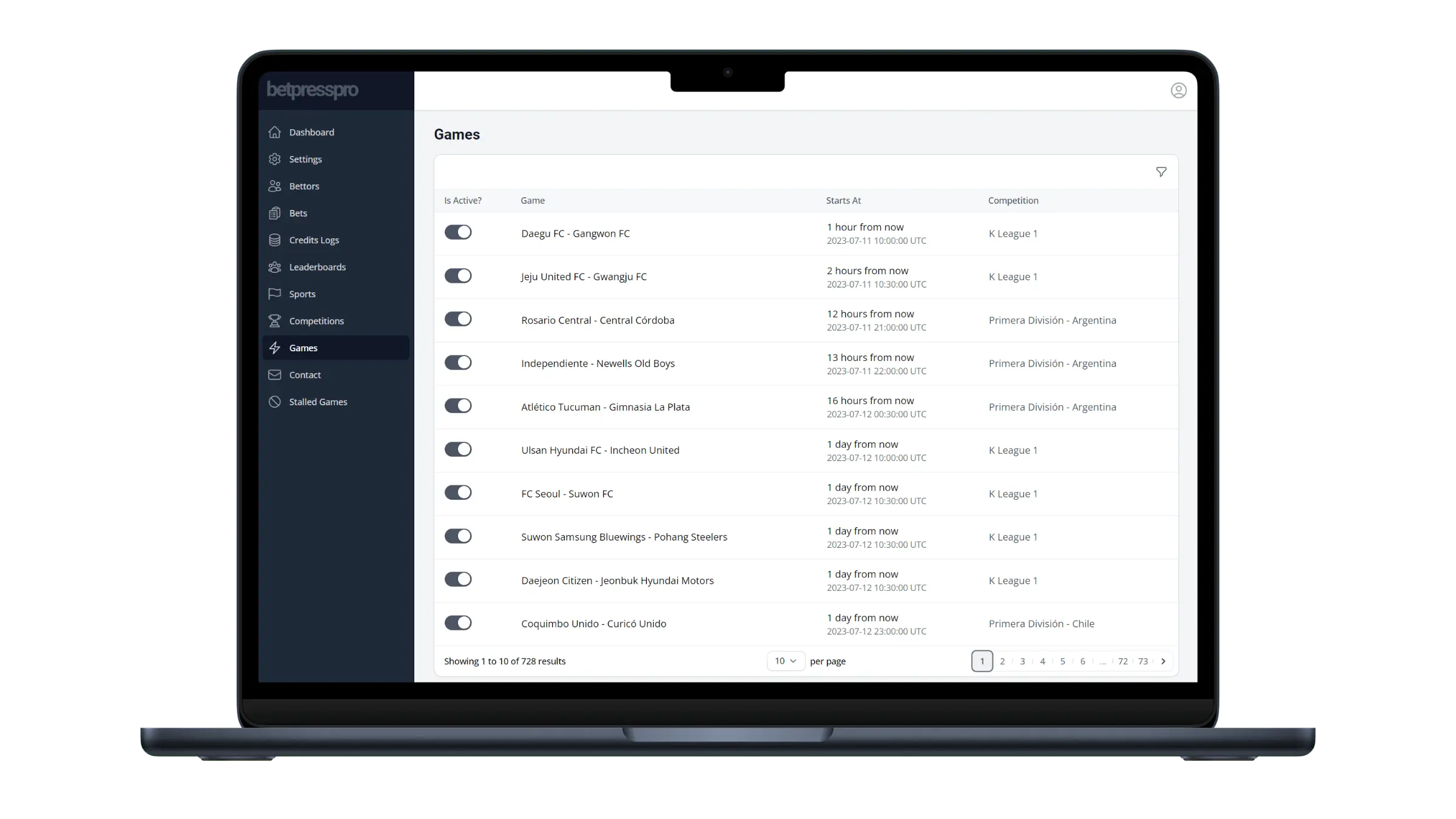 Stay Ahead with Upcoming Matches
Automation eliminates the chores! Our plugin keeps your users in the know with a comprehensive fully automated list with current odds of upcoming matches across various sports. From football to basketball, ice hockey to rugby, soccer… we cover it all. Never let your users miss a game again and help them stay one step ahead of the competition for exactly zero maintenance on your side.
Transparency is our priority. Our plugin provides a comprehensive record of all bets, giving you instant access to real-time logs of your users betting history and status. Which gives you full transparency on your users betting behavior.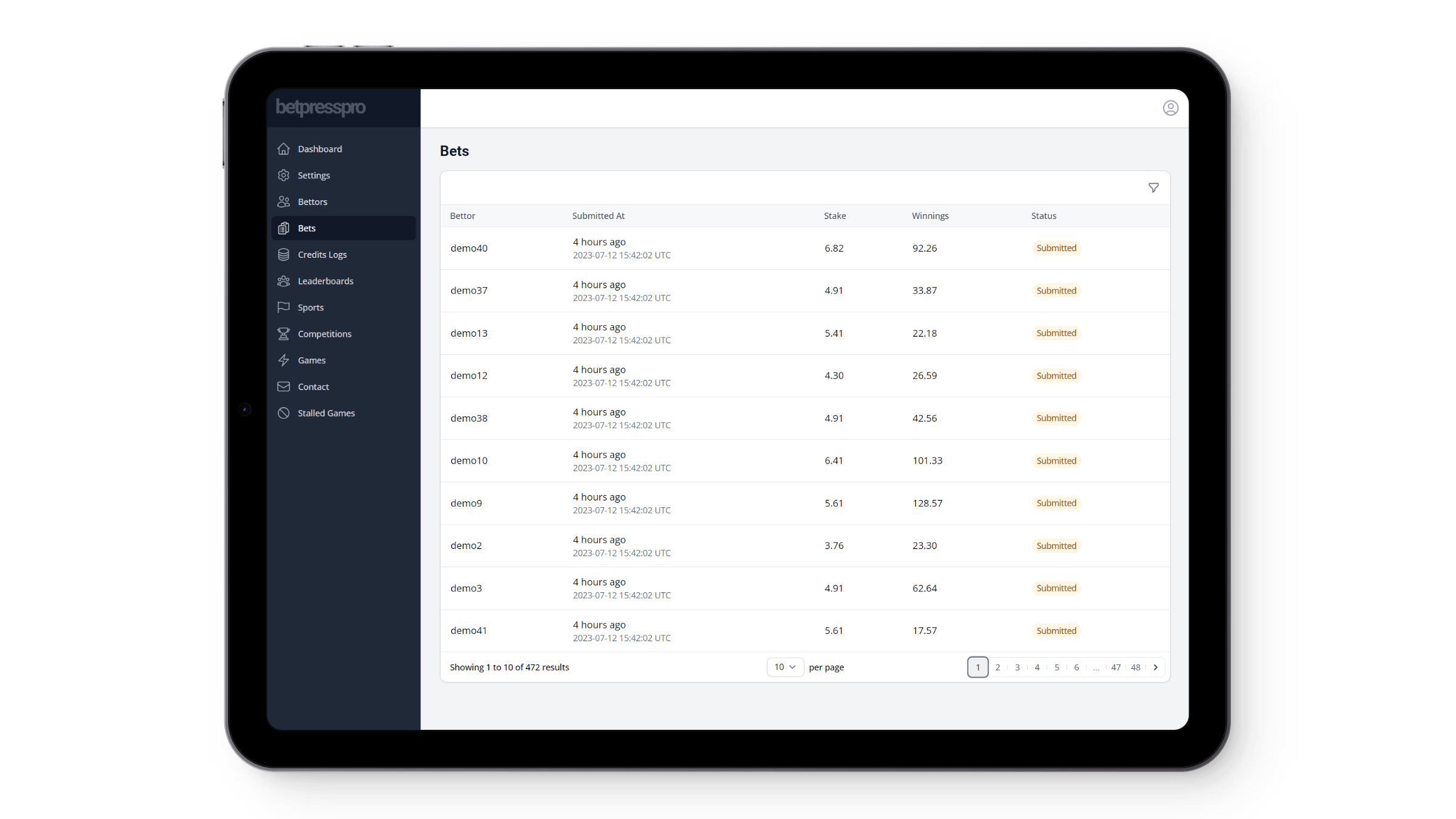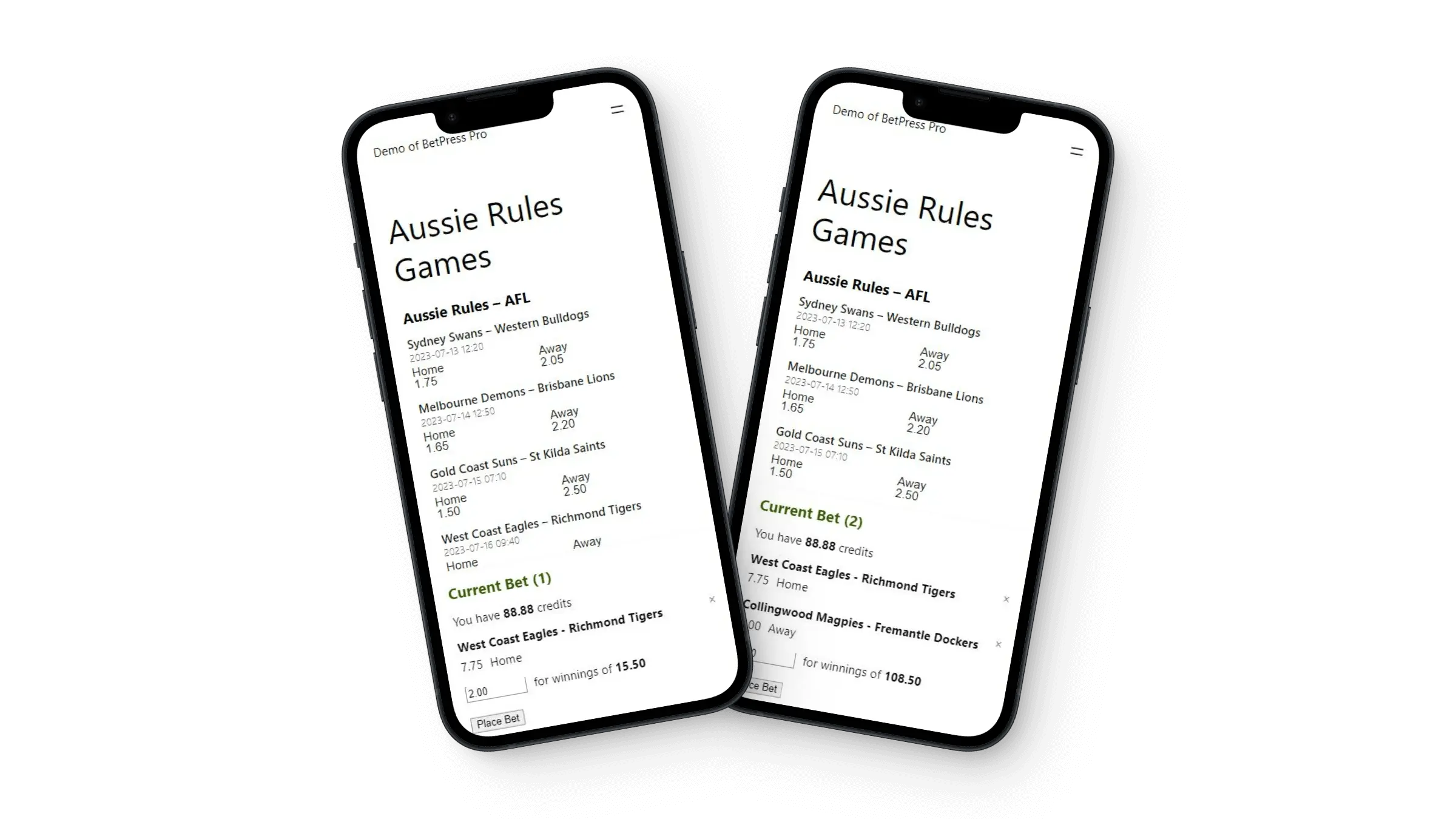 Single and Multi Bet Support
Flexibility is key. Whether your users prefer single bets or want to explore multi-bet strategies, our plugin supports it all. Customize your users prediction experience to match their preferences and strategies, all within a few simple clicks.
Embrace the spirit of competition! Our plugin features fully automated rankings that showcase your users performance compared to each other. Display their rise through the ranks and well-deserved recognition in the prediction prowess community.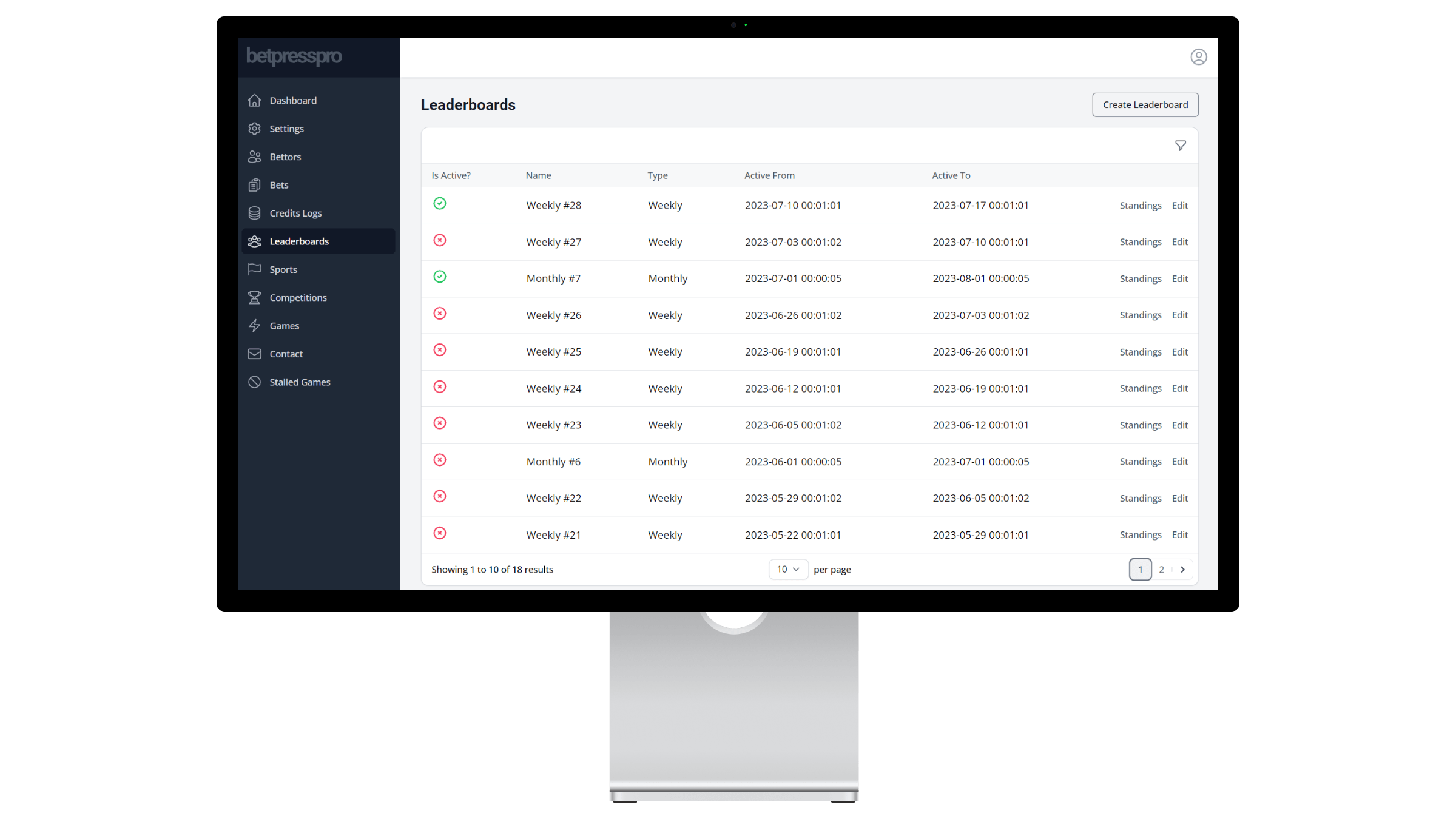 Mastering the Odds
Help your users to make informed decisions with ease. We provide accurate and up-to-date odds for every betting option. Our user-friendly interface ensures that even beginners can navigate the world of odds effortlessly, empowering your users to maximize their chances of success.
Individual Stake Tracking
Let your users keep a close eye on their stakes effortlessly. Our plugin tallies stakes individually, allowing your users to manage their betting activity with precision. Assist your users to track their investments and make smarter decisions for a more rewarding prediction journey.
Auto Result Updates
No more waiting anxiously for the final scores. Our plugin automatically updates the results of sports events/competitions, delivering real-time information directly to your users. Keep them informed, cheer their wins, and help them prepare for the next exciting prediction round.
Total Control Over Credit Pricing
Take charge of your betting prices effortlessly. Our plugin empowers you with full control over the value of your credits, allowing you to set the betting price according to your preferences. Our flexible system lets you customize and optimize your prediction offerings with ease.
Secure buying with Stripe*
*Optional
Provide to your users the experience of real money betting. Our plugin seamlessly integrates with Stripe, a trusted payment gateway, ensuring secure deposit transactions. Enjoy the convenience of a hassle-free prediction experience.
Unleash the Power of Control
With our plugin, you're the boss. Enjoy full control over all the plugin functions, from personalized user settings to tailored user betting strategy. We put the power in your hands, allowing you to create a prediction experience that matches your users unique style.
Enjoy seamless access to all the premium features and exclusive benefits of our sports betting plugin with our convenient monthly subscription plan.
Access to All BetPress Pro Features for just
Single and Multi Bet Support
Real-time Results of Sports Events
Individual Stake Tracking
"I've been using BetPress Pro for my platform, and I couldn't be happier with the results. Thanks to this plugin, my users are engaged, and my business is thriving."
"The customization options, including setting my own credit pricing, have added a unique touch to my platform. I'm extremely satisfied with the plugin's performance."
"The flexibility to offer single and multi bets, along with the fully automated rankings, has brought a new level of excitement to my users. I highly recommend BetPress Pro."
Frequently Asked Questions
All You Need to Know About BetPress
What are the supported sports?
Currently supported sports are American Football, Aussie Rules, Basketball, Ice Hockey, Rugby League and Soccer.
Can you add more sports/competitions?
Yes, the goal is to add more sports/competitions.
If I subscribe to the discount prices, do I have to pay the full price in the future?
No, we won't change the price on which you subscribed.
Does BetPress integrate with other plugins or SaaS outside of WordPress?
Yes, BetPress can integrate with WordPress plugins installed on your website. It can also integrate with 3rd party software outside of WordPress.
Which payment gateways can I use?
BetPress currently supports Stripe.
Do I owе you a commission?
No, you don't owe us a commission.
Are you withholding the money used to purchase credits by my users?
Definitely not. We are not withholding any money used to purchase credits by your users.
Does BetPress store credit card payment details?
BetPress stores no credit card payment details in our system. In fact, the credit card details never touch our platform and are passed directly to the payment gateway in an encrypted session.
Will BetPress slow down my website?
No, BetPress won't slow down your website.
Does BetPress work with my page builder?
BetPress will work with all page builders.